It's a pleasure to bring you SwimKids USA - a Learn to Swim Program for children of all ages. Each class is designed to familiarize your child with the pool environment, instill safety habits at an early age, and teach your child the necessary skills to help themselves if they were to find themselves in a drowning situation.


Since 1985, SwimKids USA has concentrated its efforts in developing the finest Learn-To-Swim Program available anywhere; bringing it to communities all over Florida. Our Professionally Trained Swim and Safety Instructors will teach your children to not only overcome the fear and anxiety often associated with water, but to become safe and skillful swimmers. Learning to swim is an investment - one that will last a lifetime.


Best of all, SwimKids USA is located right at a community near you. Convenient class dates and times are scheduled for you, the parent, to meet you and your family's schedule. Both weekdays and weekend classes are available.


Register On-Line. Classes start soon! SwimKids USA - because nothing is more important for you and your child this summer.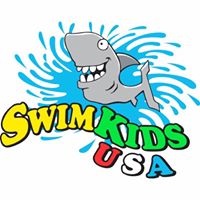 Alan Messing-President (Wesley Chapel,New Tampa, Tampa )
Kim Albert-President (Central Florida) Alena Spencer-President (Sarasota County)